The International Ukrainian Cultural Centre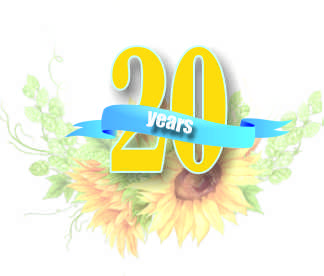 The International Ukrainian Cultural Centre was created in August 1998 in the Finnish town of Tampere to popularize the cultural heritage of the Ukrainian people, to acquaint the Finnish population with the Ukrainian traditions, history, culture and art.
During more than 20 years of its activity, the International Ukrainian Cultural Centre has organized 76 tours of Ukrainian groups of artists, which performed more than 1700 concerts all over Finland. Ukrainian bandura, sopilka, cobza, cymbals were heard in more than 350 Finnish cities and towns, from Helsinki in the South to Kittilä in Lapland, from Pietarsaari in the West to Imatra in the East. Three times Ukrainian artists appeared on the stage on the Aland Islands.
The concerts of Ukrainian artists took place on the large and famous stages such as Music Centre of Kuopio, Concert and Congress Hall Mikaeli in Mikkeli, the Folk Art Centre in Kaustinen and at the small halls in Savonranta, Toivakka, Eurajoki, Pälkane and other towns as well. Ukrainian sacred music and choral singing were performed in cathedrals and churches of Finland. And merry folk and Cossack songs get used to be performed on the summer festivals and annual fairs. Our artists took part in such festivals as Kihaus Folk Festival, Haapavesi Folk, Sata-Häme Soi and other festivals. For 10 years of activity Ukrainian artists had become long-expected guests in Finnish schools and houses for aged persons. Every third concert organized by the International Ukrainian Cultural Centre is carried out for schoolchildren.
Ukrainian decorative art was represented on exhibitions organized by the International Ukrainian Cultural Centre and carried out in different Finnish towns and cities. We have got acquainted the Finnish people with the Ukrainian ceramics, embroidery, contemporary drawings etc. And we have a great deal of the other projects and ideas.
We hope that our site will be useful for the organizers of the concerts of Ukrainian performers in Finland and our spectators as well. Here you can find the information about the future tours of Ukrainian artists and planned exhibitions. We would be very glad if the young and talented Ukrainian artists and masters of decorative art are interested in our site. Visiting our music shop every fancier of Ukrainian music can buy the CD he likes.
Welcome to the world of the Ukrainian music and the original culture of Ukraine! We will be very glad to all our guests!